What is SocialQ?
SocialQ is an appointment booking & queue management platform for retail and hospitality venues. SocialQ seamlessly merges both bookings & walks ups and doesn't require any apps.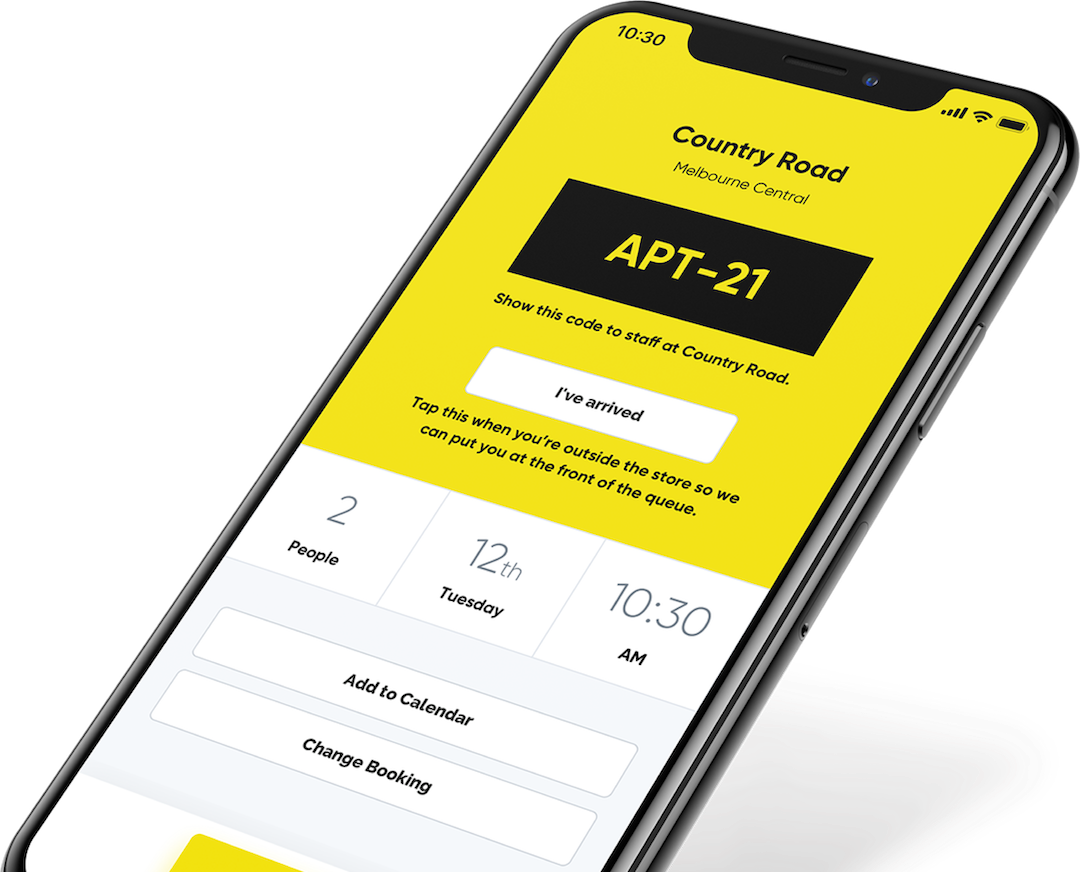 What We Offer

Online Bookings
Customers can book via our online platform. Customise your busines hours, maximum amount of people in store.

Virtual Queues
Walk up customers can join a virtual queue rather than lining up outside when your business is at capacity.

Check Ins
Allow customers to check in to your business to allow for easy contact tracing.

Tailored Experience
Create a unique experience for each customer by asking the right questions at time of booking.

SMS Confirmations
Customers receive SMS reminders on the day of their booking and when there is space in the store.

Post Shopping Surveys
Send customers a survey when they leave the store to gain valuable insights and encourage repeat business.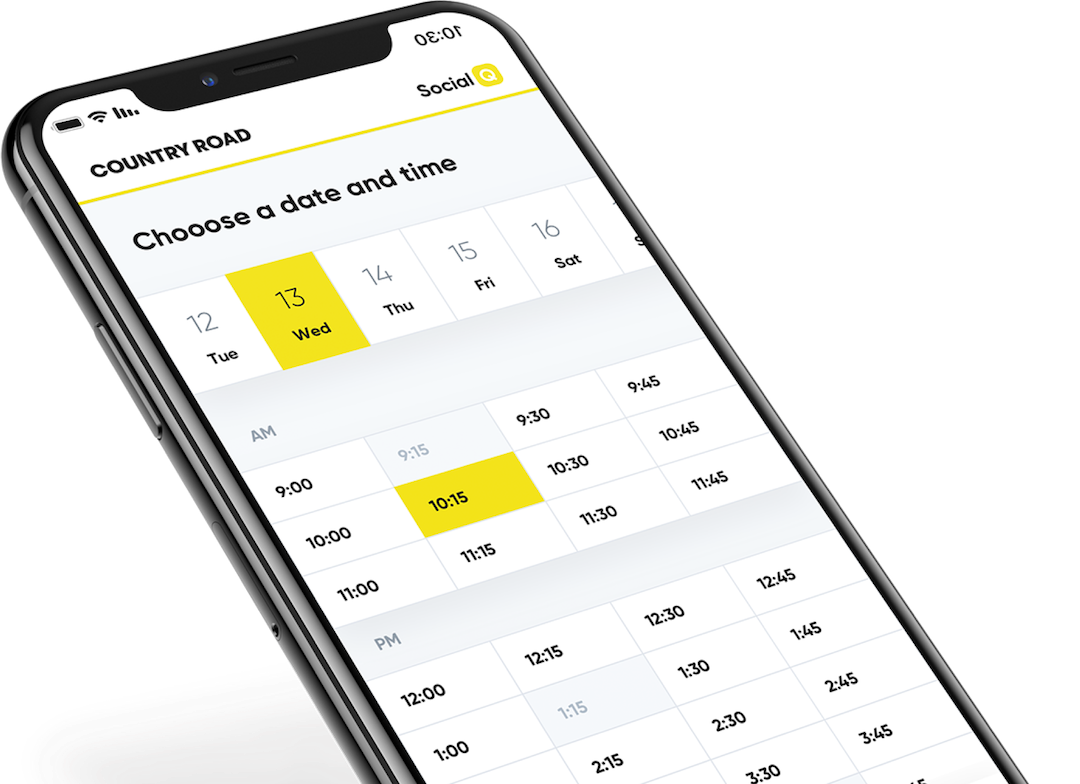 Businesses that execute technology to make it easier to shop will take market share.
How It Works
Responsive. Streamlined. Efficient.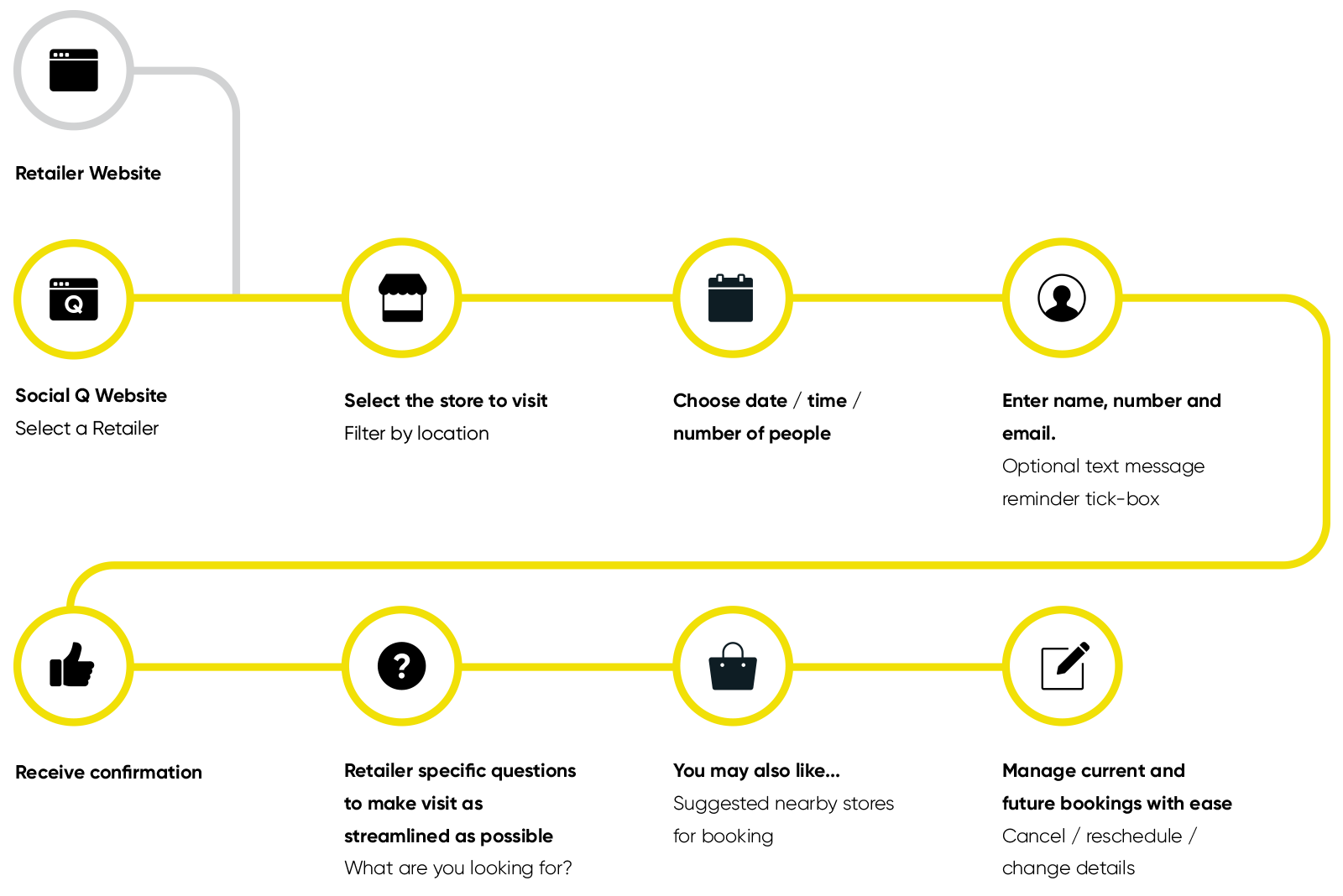 Jump the Queue!
No need for customers to line up outside, they can arrive at their designated time and walk right in.

Storefront Posters
Simple signage to manage customers at the door.

Easily create a virtual queue when required.

Lets staff remain on the shop floor.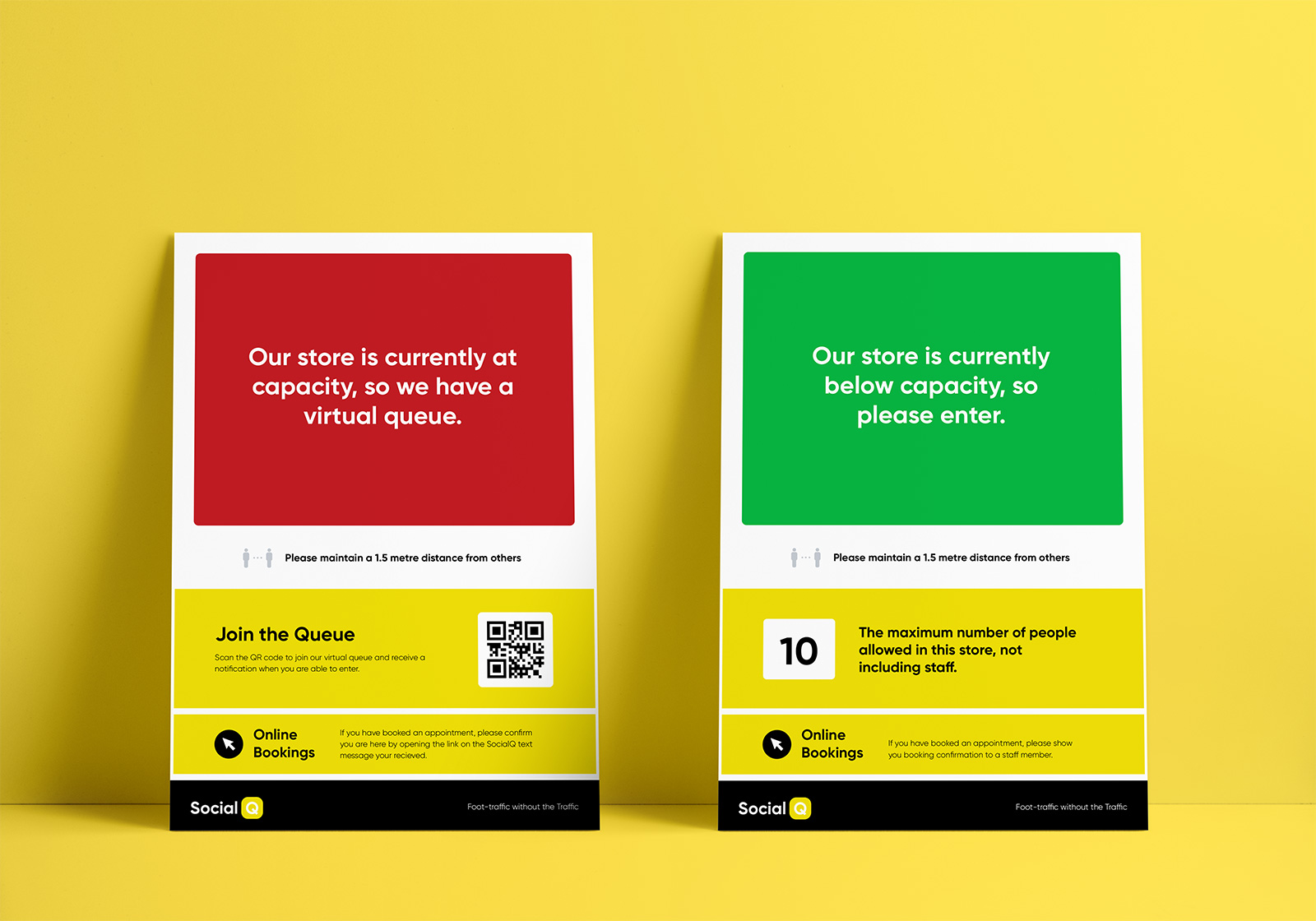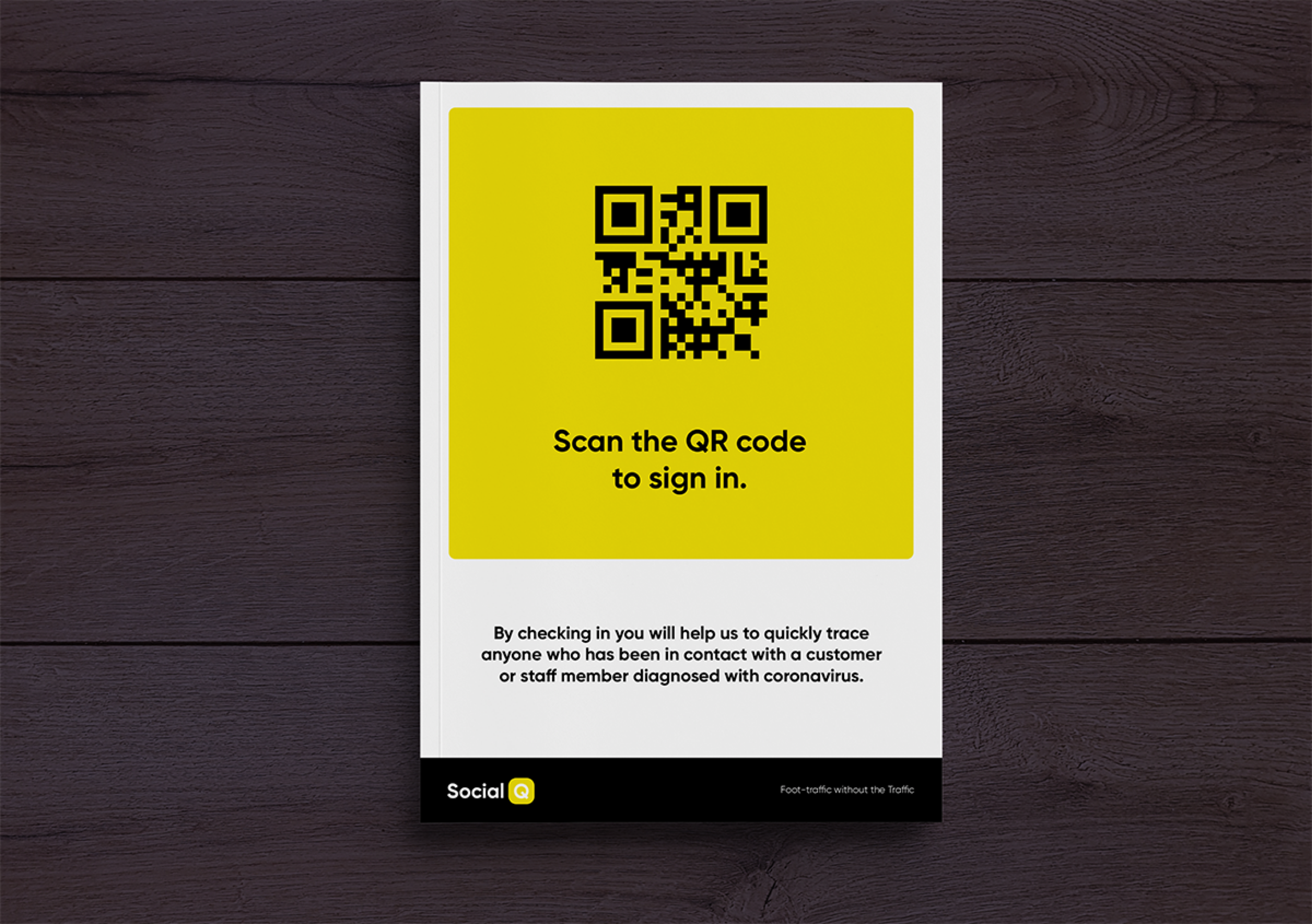 Customer Check In
Allow customers to check in for contact tracing.

Abide by government restrictions.

Ensure peace of mind.
Testimonials
Like most businesses, the COVID-19 pandemic brought store closures and physical distancing challenges to how Kmart operated. As we looked for ways to deal with these, we came across SocialQ and their virtual queuing platform that had just been launched and began to explore how it could enhance Kmart's in-store experience.
As we learnt more about the wider possibilities of SocialQ, we ended up using the solution to streamline our click and collect booking process, and made things incredibly easy for our store teams.
Even as snap lockdowns came and went, we were able to remain trading, using the SocialQ platform to coordinate curb-side and contactless click & collect.
Beyond the technology, it was great to work with a company who prioritised our needs and was able to be flexible and agile as those needs changed. The speed and efficiency with which they work helped us build and deliver a better customer experience and a more streamlined workflow internally.
Steve Stone
National Store Support Manager
Kmart

Ralph Lauren Australia implemented Social Q in our Victorian Stores after the lift of the Stage 4 lockdown in 2020. Our purpose in partnering with Social Q was to manage our in-store capacity numbers according to government guidelines, as well as have a customer record in case of Covid outbreak.
Social Q took the time to show us through the application, conduct training with our team, and answer our many questions. The Social Q team was very receptive to feedback and making modifications to suit our particular business. For example, being a high volume retailer in peak trade, one on one bookings was not an option we wanted to offer at that time. Social Q made the modification to remove this option for us with a quick turnaround.
In comparison to other QR code platforms, the process is quick and very user-friendly both for the customer and the retailer.
Marlin Hana
Director, Retail Operations Australia
Ralph Lauren Australia

The Accent Group used the Social Q platform to engage customers for three Brands, namely The Athlete's Foot, Stylerunner & The TRYBE. The Social Q product was quite new and innovative when we chose to use it back in September 2020, it provided a solution for managing Social Distancing through a virtual queue system & on-line booking capability.
In my capacity as the project manager, I can confirm that it was easy to work with Dean from Marketing Melodies as we managed issues as well as development requests. The product evolved and improved to meet our needs and learnings over the weeks and months that followed. Some of the more significant challenges the team overcame included: the ability to deal with New Zealand-based customer mobile numbers; Calendar Management especially for Public Holiday bookings; Some Performance-related issues (Once & resolved quickly); Reporting capability and development. The solutions provided were fit for purpose and there was good communication so that we could contribute and understand the options available.
Based on my experience I would recommend Dean & Marketing Melodies for their engaging approach to meet our needs for the Social Q product.
Brett Aitkenhead
Senior Project Manager
The Accent Group

Target along with a lot of other retailers was put on the backfoot in regards to how we were going to manage people coming in and out of our stores as part of the reopening post the Victorian lockdown.
We'd heard about Social Q through another retailer and we were put in contact with Dean. From the outset, the team were incredibly responsive to the needs we were putting forth and half an hour post our first meeting together, we had a test environment to test in and plan how it would work.
Social Q managed our complex requirements through the whole lockdown and was ready to go once the Victorian doors reopened for our stores. It was a very easy collaboration between ourselves and Social Q to get things in place and they'd always met the changes we requested and got to us the improvements we had requested of them.
Alex Holland
Delivery Manager, Stores & SAM
Target

Want to find out more?
Get in touch and find out how SocialQ can help your business.